Jun 11, 2020 10:29 PM ET

iCrowd Newswire – Jun 11, 2020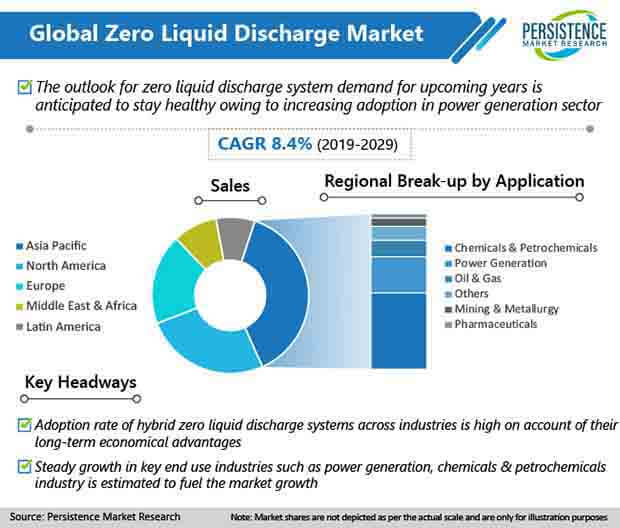 Businesses across different industries are striving not only to reopen but also to grow. Business leaders are leveraging the rescue packages from the government to restructure themselves with digital conversions and agile organizational structures. They are taking swift actions to get ready for greater resilience and better productivity in a future where the usual business does not exist. The industry leaders are investing in future technologies to automate facilities and physical processes to comply with social distancing norms. The industrial sector is transforming towards centralized and automated non-core tasks.
The businesses are evaluating and re-aligning service capabilities and network models to adapt with the new normal. To overcome the impact of disrupted supply chain models, the businesses are creating transparent system with help of big data, connected ecosystem and intelligent system. Besides all the organizational level changes, the market players in industrial sector are increasing work safety precautions to fall in line with the social-distancing norms issued by the government.
Zero liquid discharge (ZLD) is witnessing traction as a rapidly expanding technology for application in industrial processes to reduce wastewater discharge and maximize water recovery. The global demand for zero liquid discharge is set robust progress during 2019 – 2029, reaching a market value of US$ 2 Bn by the end of forecast period.
Key Takeaways – Zero Liquid Discharge Market Study
Hybrid zero liquid discharge systems, although being more expensive in terms of capital expenditure as compared to conventional ZLD systems, are found to be much more economical in the long run as they consume less energy. Therefore, the adoption rate of these low-operational cost systems is quite high.
Zero liquid discharge technologies are being implemented to recover valuable and saleable minerals from waste streams, especially in industrial and mining sectors. For instance, ZLD implementation has been found extremely useful in the recovery of sodium chloride and sodium sulfate salts.
Asia Pacific and North America are estimated to remain dominant regions in zero liquid discharge market, by value. Growth in these regions is primarily driven by the introduction of stringent regulations and legislations pertaining to wastewater discharge and reuse.
Zero liquid discharge systems help optimize water intake of industrial processes. These also save effluent treatment and waste management costs.
Request to Sample report @ https://www.persistencemarketresearch.com/samples/12307
In the power generation industry, ZLD technologies such as flue gas desulfurization (FGD) and integrated gasification combined cycle (IGCC) are used to treat effluent discharges from cooling tower blowdowns. Zero liquid discharge system providers must focus on end-to-end solutions, customizable to varied water sources, to expand their market share.
ZLD systems utilize advanced technologies to treat discharged wastewater by reducing all contaminants to solid waste, and produce reusable clean water. Growing industrialization has resulted in significant increase in volume of wastewater generated, especially, from energy & power generation, thereby pushing the number of effluent treatment plants.
The global zero liquid discharge market is highly consolidated, with leading market players accounting for nearly half of the market share. Some of the key market players included in the report are Veolia Water Technologies, Suez, and and IDE Technologies.
Find More About Zero Liquid Discharge Market Report
PMR, in its new research report, brings to forefront an unbiased analysis of the global zero liquid discharge market, presenting historical demand data (2014-2018) and forecast statistics for the period 2019-2029. The study reveals insights on the zero liquid discharge market. The report covers market dynamics, market share analysis, pricing analysis, and channel partners involved in the zero liquid discharge market value chain. Readers can also find key trends and market growth scenarios based on system type, application, and regions such as North America, Latin America, Asia Pacific, Europe, and the Middle East & Africa.
Request For [email protected] https://www.persistencemarketresearch.com/methodology/12307
Company Profile,
Veolia Water Technologies Overview
IDE Technologies
Suez
GEA Group AG
Thermax Global
Alfa Laval Corporate AB
Aquatech International LLC
ENCON Evaporators
SafBon Water Technology
Aquarion AG
3v Green Eagle S.p.A.
Oasys Water, Inc.
U.S. Water Services Inc.
For in-depth competitive analysis, buy [email protected] https://www.persistencemarketresearch.com/checkout/12307
Contact Information:
800-961-0353
---
Keywords: Zero Liquid Discharge Market, Zero Liquid Discharge Market Size, Zero Liquid Discharge Market Share, Zero Liquid Discharge Market Growth, Zero Liquid Discharge Market Forecast, Zero Liquid Discharge Market Analysis, Zero Liquid Discharge Market Type, Zero Liquid Discharge Market Applications, Zero Liquid Discharge Market Demand